The days are noticeably shorter, the weather can't make up it's damn mind, and basics our readers whom we love SO much are screaming about "Mean Girls" day.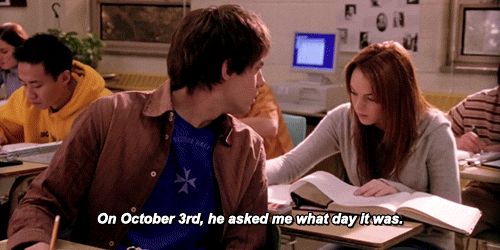 It can only mean one thing-NHL season has rolled back into town.
The last time the Boston Bruins played a hockey game we were all nursing our Cinco De Mayo hangovers, and they lost 3-1 to the Tampa Bay Lightning. Tampa Bay then went on to lose the Eastern Conference finals to the Washington Capitals THEN beat the Las Vegas Golden Knights to win the Stanley Cup and we were all blessed with the Summer of Ovi:
Well, the summer of Ovi is now ovER & tonight the B's take on the The Capitals to open the season.
The biggest piece of new that broke over the last few days is that the B's will be with D-man Torey Krug for the first few weeks of the season due to an ankle injury suffered in a preseason game.
Hockey players are by far the best dressed athletes in my opinion & now we get a chance to see what kind of suits Krug is working with.
Personally, I'm most excited that it's finally time for resident shit-stirrer Brad Marchand to lick people and deny it: