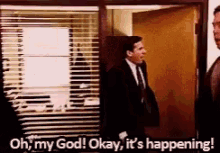 Well, we made it to Week 4 before the COVID-19 crisis started to effect the NFL. The Coronavirus has taken 200,000 lives, destroyed many a person's lively hood (myself included), and thrown our normal lives upside down.
It came for the Tennessee Titans early this week with 10+ players and personnel testing positive and postponing their game this weekend.
It has now crossed the line, it has come for my New England Patriots.
Adam Schefter just tweeted moments ago that Cam Newton has tested positive for COVID-19 and will be out for the biggest game on our schedule.
I have gone full Michael Scott. "NO GO NO" scream included.
Get familiar with Jarett Stidham, tomorrow's starting Quarterback.
Patriots were a BIG underdog going into this game – now it's a David v Goliath situation. There's only one thing to think, WWJD?
What will Jarrett do?
Stay tuned for updates and to see if this COVID situation in the Patriots locker room gets worse.